After agreeing on a marriage proposal, there are numerous ways to celebrate the forthcoming union, most partners opt for engagement parties. It is an excellent way to share great news as well as enjoy beautiful moments with your family and friends. The next important thing is to plan an engagement party. So how do you do it?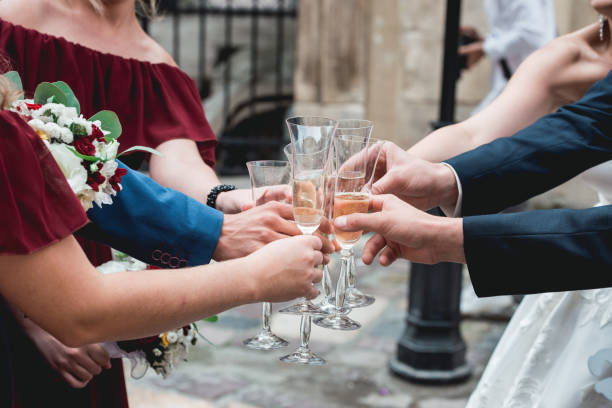 You will not wish to seize anything away from your wedding day but you will still need to make your engagement party a special occasion. You may choose to have an extravagant approach or a low-key affair. However, whichever the size, budget, or scale; below are steps that will ensure you have covered all important aspects that will make your engagement party a success. They include:
Set A Budget
Your wedding is already on your mind and overspending on your engagement party is the last thing you want. You will need to discuss the budget with your partner and agree on the appropriate amount that will cater for everything including customized menus or different catering options for you, your partner, and all the guests at the event.
Pick A Host
Traditionally, engagement parties are often hosted by the bride's parents. However, in today's engagement events by modern couples, anyone who is a close friend or a member of families of the couple can host the event.
Some couples also choose to have more than one engagement party due to reasons such as the need of families or parents to just have a family-only event, you can then organize a different event for your friends. Also, you and your partner may live in a faraway location or state and you don't want to stress your parents or friends leaving you with a choice of having two different engagement parties if your budget allows it.
Whichever the case you can choose anyone to be a host; it can be parents from both sides, your close friend who understands your love story, or any other person you would wish to be the host of your engagement party.
Save The Date
Most people including your family and friends will want to know the date of your wedding day now that you're engaged; however, if you're not ready, you can announce the date of your engagement party.
When setting a date, identify all important factors such as the times of the year when people go on vacations and also consider the weather if possible. Other aspects to include are school dates, childcare responsibilities if you're inviting parents, and more.
Write A Guest List
A guest list is another crucial aspect when planning an engagement party. Also, this list may be used when inviting guests to your wedding party. People invited to engagement occasions often expect to be invited to weddings and you need to keep that in mind when selecting guests. It is important that you make your guest list over a couple of days or weeks and not just within a day. Consider asking both you and your partner's parents to help with the guest list if they're involved in the planning of the engagement party.
It is also wise to consider having a space for change in case there are a few people who might want to miss the party for different reasons including those who will only find time to attend the wedding.
Find A Venue For Your Engagement Party
The venue of your engagement party is one of the most important ideas. Various determinants will influence the venue you're going to pick for engagement celebrations. The location, size, the number of guests, the event's activities, and decorations you'll want to apply.
Some of the ideas people opt for as the event's venue include parents' homes, restaurants, beaches, art galleries, social clubs, pubs, and more. There is no limit to where you can host an engagement party event as long as it can accommodate all your guests and make your big day memorable.
Pick A Theme
You don't need to match your engagement occasion theme with that of your wedding day. You are free to choose a simple or sophisticated theme which may include the colors, accent pieces, and lighting. Also, you may decide not to have any theme at your engagement event which will still turn out to be excellent.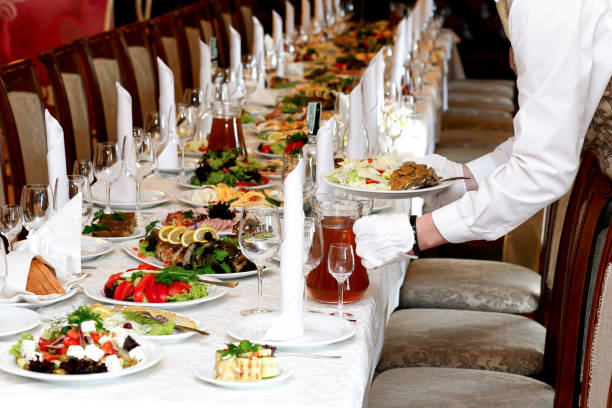 Decide On The Menu
After initial planning, food is another important element in your engagement party. It doesn't have to be a five-course feast or dinner (well unless you want to), but your guests will expect something to eat and drink. Anything from typical meals at a specific time, eat-when-you-want meals, tasting menu stations, or passed appetizers to buffet will work.
You can opt for engagement party catering services by experienced professionals who can make you delicious and customized menus for all your guests at the event. You can also choose to introduce your favorite meals at this event for those people close to you to enjoy.
Plan For All The Events Of The Day And Night
Your engagement party may be simple starting from afternoon to evening with just a few speeches and food, or it might be a huge extravagant event with live entertainment, lavish decorations, and luxury meals. Whichever the case, you will need to plan what will happen during the day or night.
It is wise to let your guests know the plan in their invitation cards in aspects such as food, drinks, music, and speeches. People at your event will not be in the dark and know what to expect during your engagement party.
Why Choose Our Engagement Party Catering Services In Chicago, IL
Corky's Catering provides quality engagement party catering services to clients or couples in Chicago, IL. We create dishes from the available freshest ingredients from the local suppliers and farmers. Our goal is always to bring out the best in all our available food options while also ensuring they're pleasing to our clients' palates.
When you're thinking about engagement party catering near me, consider Corky's Catering. Our professional caterers will enable you to save time by taking all foods or deserts preparations out of your equation and enable you to get more time to focus on making your engagement party enjoyable as well as memorable.
Contact us today to book an appointment for discussions on the kind of food or catering services you want for your engagement party. Our catering services are affordable and we will also provide you with a free quote.